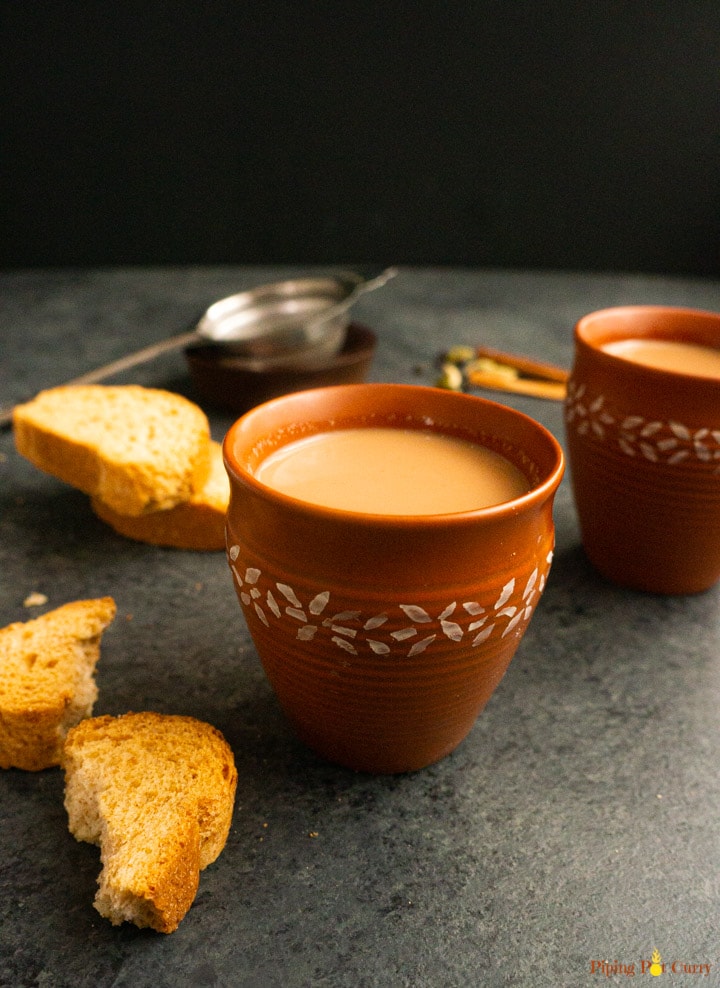 About Masala Chai
Its not tea... its a feeling!
Chai is like religion for many people in India. The day does not start until you have a warm cup of kadak Chai (strong tea). If you have any visitors or guests coming to your house, it would almost be considered rude if you don't ask for a cup of chai. All the fun conversations are surrounded around chai!
In India masala means spice, and chai means tea. Spiced Tea. And that is exactly what Masala Chai is - black tea infused with fragrant spices, typically served with milk.
What makes an authentic Masala Chai is the use of freshly ground whole spices. Fresh ginger, cardamom, cinnamon, cloves...all the flavorful warm spices. Lightly crush them and add them when boiling water for tea.
---
Our Recipe
Ingredients
Water
Black Tea
Milk
Sweetener
Ginger
Green Cardamom
Cloves
Cinnamon
Method
Take ½ inch cinnamon, 2 to 3 green cardamoms, 2 cloves and 1 inch ginger in a mortar-pestle. Crush coarsely and keep aside.
In a saucepan or a small pan with a handle, heat 2 cups water (500 ml).
Let the water come to a boil and then add the crushed spices. if you want you can even add a generous pinch of nutmeg powder and black pepper along with the spices. Some mint leaves or lemon grass also can be added.
Boil the spices along with the water for 2 to 3 minutes. Add sugar as per taste.
Now add 2 teaspoons black tea. Boil for a minute. This boiling time depends on how strong you want your tea. If you prefer a strong intense tea, then simmer for a few more minutes.
Add ¼ cup milk. Add more milk if required. You can even use soy milk or almond milk. If using almond milk, then gently heat through. Do not let the almond milk come to a boil or the tea will get a grainy texture.
After adding milk boil for 2 to 3 minutes.
Pour the tea through a tea strainer directly in the cup. Serve masala chai hot with some Indian snacks or Indian cookies or biscuits or with snacks like aloo pakora, veg cutlet, medu vada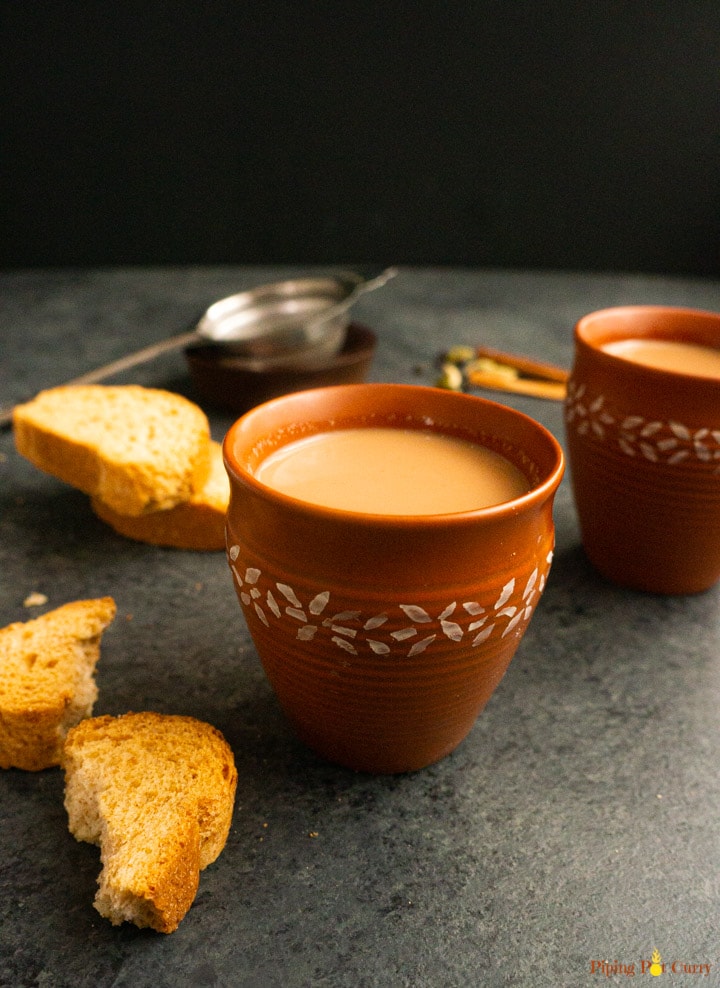 ---